USINPAC CHAIRMAN CONGRATULATES PRESIDENT BIDEN AND VICE PRESIDENT HARRIS ON INAUGURATION DAY
V.P. Kamala Harris is the first woman, first Indian-American and first Black woman to hold this office.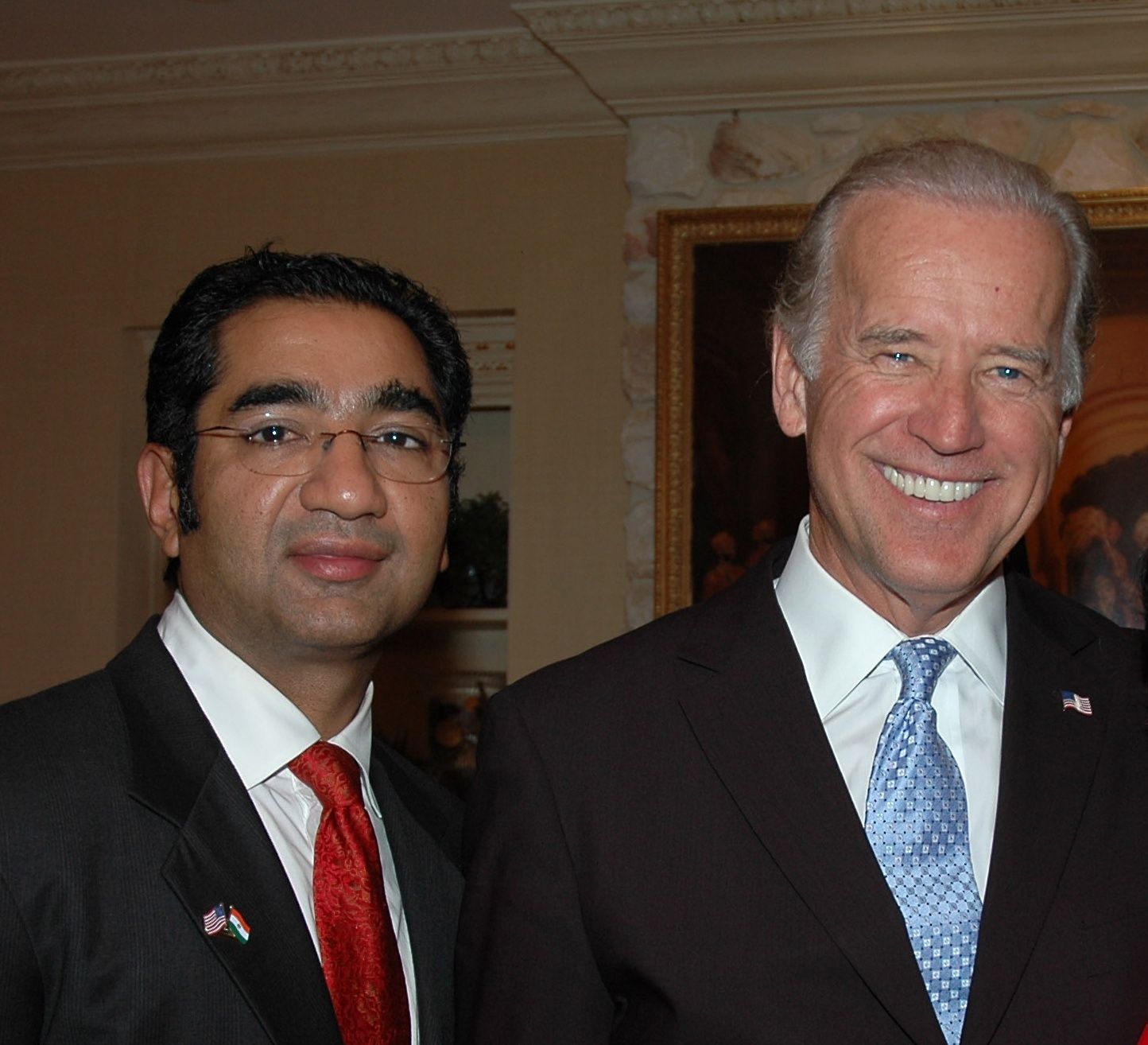 WASHINGTON DC, Jan 20, 2021  – 
Today, the 46th President and 49th Vice President of the United States, Joseph R. Biden, Jr. and Kamala Harris, respectively, were sworn into office at the Presidential Inauguration at the U.S. Capitol Building in Washington, D.C. A momentous day, traditionally filled with pomp and circumstance, was even more special for Indian-Americans as they witnessed Kamala Harris, a fellow Indian-American, inaugurated as Vice President.
"Today is a beautiful day for the United States, as is every Inauguration Day," said USINPAC Chairman Sanjay Puri. Our country has been through so much these last four years and now we begin to heal and move forward with a new administration. The efforts of so many hardworking Indian-Americans went into a successful campaign in 2020 and, as a people, we could not be prouder. USINPAC and those we represent will now work together with the new administration to move our nation forward."
During his inaugural address President Biden committed to healing our country, uniting our people, defeating the COVID-19 pandemic, providing healthcare, and building a solid economy with good jobs for Americans. He pledged to be a president for all Americans.
"With unity we can do great things; important things," said President Biden. "We can right wrongs. We can put people to work in good jobs. We can teach our children in safe schools. We can overcome the deadly virus. We can reward work and rebuild the middle class and make healthcare secure for all. We can deliver racial justice, and we can make America – once again – the leading force for good in the world."
The Biden-Harris administration has a steep hill to climb to reunite the American people and get the nation back on track and it will need a solid and dedicated team to do so. USINPAC is working to place experienced and qualified professionals in the administration to ensure the voices and concerns of Indian Americans are heard and addressed. If you are interested in a position with the Biden-Harris administration and would like the help of USINPAC, please visit www.usinpac.com/application-for-transition-team/ and fill out an application at www.buildbackbetter.gov.
About USINPAC: The US India Political Action Committee (USINPAC) is a bipartisan nonprofit organization that leverages the over 4.3 million Indian Americans to bring about outcomes that matter. USINPAC provides support to candidates for federal, state, and local offices, and serves as a resource for federal agencies, lawmakers, and Congressional staff. For more information, please visit www.usinpac.com.