Executive Committee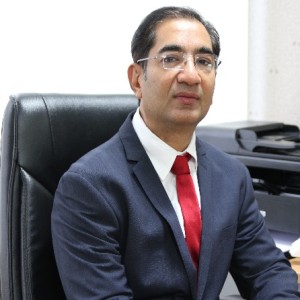 Sanjay Puri – Chairman and Founder

Sanjay Puri
is a recognized authority on US-India relations.  He serves as the Chairman of the US-India Political Action Committee (USINPAC), a national, bipartisan political action committee representing over 3.2 million Indian-Americans. USINPAC works closely with members of Congress from both sides of the aisle, as well as with the administration, to ensure that the community's concerns are addressed. USINPAC, through Mr. Puri's leadership, played a key role in the passage of the US India Civil Nuclear Agreement which involved galvanizing the Indian American community to work with the US Congress. Mr. Puri also hosted Congressional briefings on US-India Counterterrorism Cooperation, the first ever US-India Renewable Energy Conference on Capitol Hill, the Conference on HIV AIDS Cooperation between the US and India, as well as several briefings on immigration.  His most recent initiative is facilitating a long-running series of webcasts entitled, "Indian Diaspora Leadership Dialogues" focusing on the recent elections in India and contemporary issues of interest to the far-reaching Indian-American community.
Mr. Puri is also the founder, President and CEO of the Alliance for US India Business (AUSIB).  AUSIB is dedicated to strengthening economic ties between the US and India.  Through his leadership at AUSIB, he formed a US Congressional Taskforce on US-India Investment and Trade Relations. Under his leadership, AUSIB has led over 25 delegations of business, political and higher education leaders to India.  He has also hosted two of the largest US India education conclaves in 2011 and 2013 which were attended by over 100 education and policy leaders from the US and over 1,000 education and policy leaders from India. Recently, Mr. Puri organized key political and corporate meetings for PM Narendra Modi's US visit. Mr. Puri was the Founder of Optimos Inc. a very successful strategy and enterprise information technology company that was sold in 2014. Mr. Puri started his entrepreneurial journey in 1994 through a grant from NIH and provided valuable solutions to a range of clients including the Library of Congress, Federal Reserve Bank, National Archives and Records Administration, U.S. Mint, and the National Labor Relations Board. Mr. Puri is a frequent public speaker and expert witness on US-India relations and the political impact of the Indian-American community.  He has been featured in The New York Times, The Washington Times, on National Public Radio (NPR), the Public Broadcasting Service (PBS), CNN and Nightline. Recent Appearances and Speaking Engagements January 2015 –President Barack Obama's trip to India: Times Now, NDTV, News X, Headlines Today, CNN IBN September 2014 – PM Narendra Modi's visit to New York City: Times Now September 2014 – British Broadcasting Corporation (BBC), Washington, DC May 2014 – National Public Radio(NPR), Washington, DC August 2013 – International Leadership Foundation, DC June 2013 – Heritage Foundation, Washington, DC May 2013 – National War College, Washington, DC April 2013 – House Hearing on Natural Gas Exports, Washington, DC March 2013 – House Foreign Affairs Hearing, Washington, DC July 2011 – United States Institute of Peace, Washington, DC March 2011 – Duke India Business Forum, Raleigh, NC September 2010 – India Retail Forum, Mumbai, India July 2010 – International Leadership Foundation Conference, Washington, DC June 2010 – AAPI Conference, Washington, DC April 2010 – University of Virginia, Charlottesville, VA March 2010 – World Affairs Council, Denver, CO March 2010 – India Conference, Harvard Business School, Boston, MA February 2010 – National Public Radio, The Two-Way October 2009 – International Relations Conference, Harvard, Boston, MA May 2009 – India Leadership Summit, University of Chicago, IL March 2009 – 13th Annual Wharton India Economic Forum, Philadelphia, PA January 2009 – National Retail Federation Conference, New York, NY July 2008 – Mountain States Hydrogen Bus Council's 4th Annual Hydrogen Implementation Conf, Laramie, WY May 2008 – Tuck India Business Conference, Dartmouth College, Hanover, NH       March 2008 – Wharton India Forum, Philadelphia, PA March 2008 – Harvard Business School, Boston, MA February 2008 – Youth Leadership Symposium, Boston, MA June 2007 – CNN, Paula Zahn May 2007 – Wisconsin International Trade Conference, Milwaukee, WI March 2007 – Kellogg School of Management, Northwestern University

Surabhi Garg – VP Finance and Operations
Ms. Surabhi Garg is the Vice President of Finance and Operations at USINPAC and has headed its Fundraising and Operations since its inception. She was recently named 'Woman of the Year' in the 'Professional Organizations' category by the IndUS Business Journal. Surabhi Garg holds a Ph.D. in Microbiology from NICED, a WHO collaborating center in India. She completed her post-doctoral studies at the International Medical Center of Japan, Tokyo and at the University of Maryland, College Park. She completed her undergraduate work in Anatomy and Physiology from Presidency College, Calcutta, India. She is also the Vice President of the biotechnology group at The Americon. She has 14 years of experience in the biotechnology industry conducting clinical research and analysis of biotechnology markets. She has authored 20 peer-reviewed articles and 13 abstracts presented at national and international conferences. Her areas of expertise include immunology, molecular biology, molecular epidemiology, microbiology, clinical diagnostics, and human physiology. Ms. Garg has also worked at the Voice of America, Washington DC as a news show anchor and broadcaster for nearly 10 years.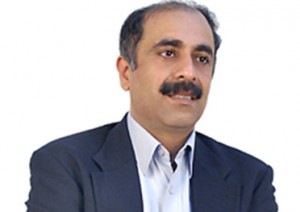 Robinder Sachdev – Director India Affairs
Mr. Robinder Sachdev is the Director of India Affairs at USINPAC. A recognized expert on foreign affairs and economic diplomacy, he was featured as one of the 12 most influential Indian-Americans along with Mr. Bobby Jindal, Mr. Sanjay Puri, Mr. Fareed Zakaria, and Professor Jagdish Bhagwati by the Business & Economy magazine in 2007. Almost 20 years ago, he pioneered software-based professional political consulting in India and went on to work as a consultant with the staff of former Prime Minister, Rajiv Gandhi. Mr. Sachdev is frequently quoted in the media and hosts a weekly show on foreign affairs on a regional TV channel in India. He publishes about two dozen op-ed articles every year in leading Indian and U.S. publications. He has contributed to training programs in cross-cultural communications for the U.S. Navy and Department of State and co-founded the Intercultural Management Quarterly published by the American University, Washington, DC. He has conducted workshops on communications and market entry for U.S. and European corporate officers and has been a featured speaker in prestigious international conferences. Mr. Sachdev is also the President of Imagindia Institute, an independent think tank that extensively works with the Indian Diaspora and in India to promote the imagination of India. He holds an MBA (International Business) and an MA (International Relations) from the American University, Washington DC where he also served as an Adjunct Professor, and has a B. Tech. (Electrical Engineering) from G.B. Pant University, Pantnagar.

Vikram Chauhan – Director, Smart Cities Initiative
Mr. Vikram Chauhan is one of the co-founders of USINPAC. He serves as a subject matter advisor in technology strategy and governance, and enterprise transformation (planning and execution of strategic change). He is the co-author of the SMART city model, a re-engineering methodology that provides e-business solutions for government and industry. He has been also working with USINPAC on strategic issues from the beginning. He has over 20 years of technical, management, and startup experience, and more than 15 years of experience with the public sector. Mr. Chauhan has advised the Department of Defense and other Federal agencies, and foreign governments of countries such as Philippines, the U.K., Venezuela, Colombia, Middle East, and India. He has functional knowledge of Healthcare, Finance, Telecom, and Defense & Security industries. He has also been on the Board of Directors for companies such as Acelsior, iDL systems, and TCIL BellSouth Ltd. Mr. Chauhan holds a BE in Mechanical Engineering and an MBA and MS in Information Systems.

Manish Thakur – Director, US-India Security
Mr. Manish Thakur is a Strategic Advisor at USINPAC working on issues related to security between the U.S. and the Indian subcontinent. He has gained a distinct perspective on global security issues via his interactions and dealings with the government, military, education, and corporate. Mr. Thakur has spent much of the past 20 years working on issues in international finance and real estate. He worked in various roles in financial services firms such as Merrill Lynch, SG Cowen Securities, and HSBC. There he worked on corporate finance issues in Indonesia, Thailand, Russia, Mexico, India, Australia, Britain, and the US. He was also the Chief Financial Officer of a global communications venture backed by Boeing. He was also the Managing Partner of Hudson Fairfax Group, a New York-based investment firm focusing in India. Mr. Chauhan holds a BE in Mechanical Engineering and an MBA and MS in Information Systems. Mr. Thakur holds a B.Sc. (Honors) in Economics from the University of London and an MBA in Finance from the Columbia University Graduate School of Business in New York.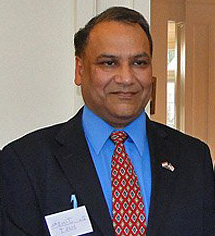 Dr. Rahul Jindal – Director, Healthcare
Dr. Rahul M. Jindal is a transplant surgeon at the Walter Reed AMC and a Clinical Professor at George Washington University, Washington, DC. He obtained his M.B.B.S. and M.S. (Surgery) from B.J. Medical College, Ahmedabad, India. He then studied in the U.K. and earned an F.R.C.S from the Royal College of Surgeons of Edinburgh. He received a Transplant Fellowship at the University of Oxford, U.K., followed by Clinical Fellowships at the Boston University and Mt. Sinai Medical Center, New York. Dr. Jindal has also participated in CME activities to benefit physicians in Gujarat, India for the past 20 years. He has been active in the local community in Washington, DC organizing blood donation drives and health camps at the B.A.P.S Temple in Silver Spring, MD. To gain insight into management and public policy, he recently completed the executive MBA program at Colorado Technical University, South Dakota. He has actively participated in the policy arena of the U.S. India Political Action Committee.

Dolly Kapoor – Director, US-States Outreach
Based in LA, Ms. Kapoor has over fifteen years of successful management experience in the marketing and branding industries with special focus at the intersection of U.S. and Indian markets. Ms. Kapoor has designed and executed marketing campaigns for the Indian entertainment industry in the US including Academy campaigns for two official nominations from India and executing high profile screenings for Golden Globes, Oscars and Palm Springs Film Festival. Ms. Kapoor's experience is extensive and diverse– from new startups to blue-chip global brands, to strategic alliances with industry associations and major production houses and agencies in US and India including Omnicom, Reliance Entertainment, Yash Raj Films, UTV and many others. She has been recently quoted in The Hollywood Reporter, Variety, Indian Express, and Outlook India. She is also the co-founder of the Alliance for US India Business (AUSIB) and USINPAC. She is the President & CEO of Dolly Kapoor Kreative (DKK), firm specializing in marketing, branding and image planning – with special focus in the U.S. and Indian markets, and crossover projects.

Rahul Srinivasan- Director, Energy Initiative
Rahul Srinivasan joined USINPAC in October 2010 and is the Director for USINPAC LNG (Liquefied Natural Gas) Initiative. He completed his masters in electrical engineering at UW-Madison, specializing in energy. Rahul was the Coordinator for the 'USINPAC Interview Project'for many years. He has helped organize various political events and subsequent media outreach. Beginning 2013, he has been leading a team of 7 professionals for USINPAC's project on 'U.S. Natural Gas Exports to India'. The goal is to facilitate U.S. Natural Gas exports to India. As USINPAC's energy expert, Rahul firmly believes that the U.S. and India can collaborate on cutting-edge projects and trade in the energy industry.