The deadline for the APAICS Congressional Fellowship Program has now been extended!
New Deadline: February 20, 2019.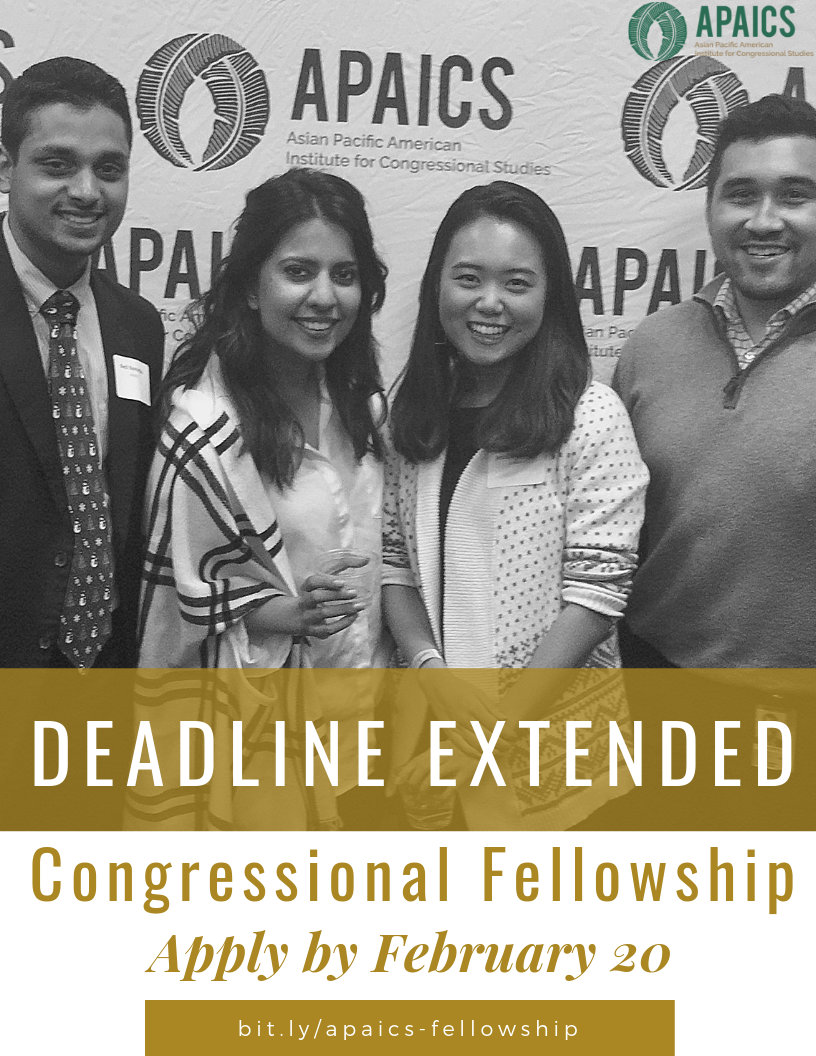 What is the Congressional Fellowship? The APAICS Congressional Fellowship Program offers full-time legislative and public policy fellowships in Washington, DC, providing exceptional graduates and young professionals with an opportunity to work on policy issues as staff members in a congressional office. The program aims to build leadership skills, encourage political civic engagement, and foster a strong interest in public service careers.
Additionally, the Fellowship Program offers a living stipend and health insurance, a mentorship program, access to the APAICS Alumni Network, and professional development opportunities throughout the year.