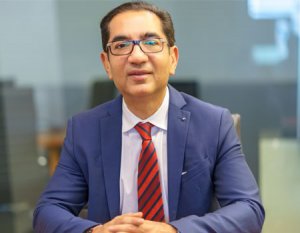 SANJAY PURI

Chairman and Founder
USINPAC was founded to give voice to more than 3.2 Indian Americans for the purpose of bringing about outcomes that matter at local, state and federal levels of government. Lawmakers across the U.S. and in the halls of Congress joined this history-making movement. Together, we have advocated for a range of issues that have far-reaching implications.
Our work is sweeping – and often the first of its kind on Capitol Hill – from renewable energy and higher education conferences to groundbreaking events featuring Under Secretary of State Nicholas Burns in support of the passage of the US India Civil Nuclear Agreement. We've been at the forefront of H-1B visa and employment-based green card reform. USINPAC has testified before the U.S. House Committee on Foreign Affairs as an expert witness on U.S.-India relations. We've successfully lobbied the U.S. Congress to withdraw negative resolutions against current Prime Minister Narendra Modi and were instrumental in PM Modi receiving an invitation to speak before a Joint Meeting of Congress.
We've welcomed PM Manmohan Singh, Minister of Finance Arun Jaitley, BJP President Amit Shah and other Indian notables. We're known for furthering economic ties between India and the US. We have hosted over 25 business delegations between our nations, and have also held numerous conferences and roundtable discussions in close cooperation with the U.S. Senate and the U.S. House of Representatives. We've been involved in Presidential, Senatorial and Congressional races. We have fought to put Indian Americans on the courts and in the Administration. We've been at the National Press Club and recognized by CNN, NPR, The Washington Times, The New York Times, The Hindu, The Times of India, and other global outlets. Our achievements and advocacy have been commended and included in the U.S. Congressional Record.
Our history is long. Our future is anything we make it. It's up to us to shape our way. Or as PM Modi put it, "Once we decide we have to do something, we can go miles ahead." Let us go together. Please join us for the 2020 elections and beyond – because our government also belongs to us.