American Hindu groups have criticized Aslan's episode of his docu-series claiming it was 'Hinduphobic'.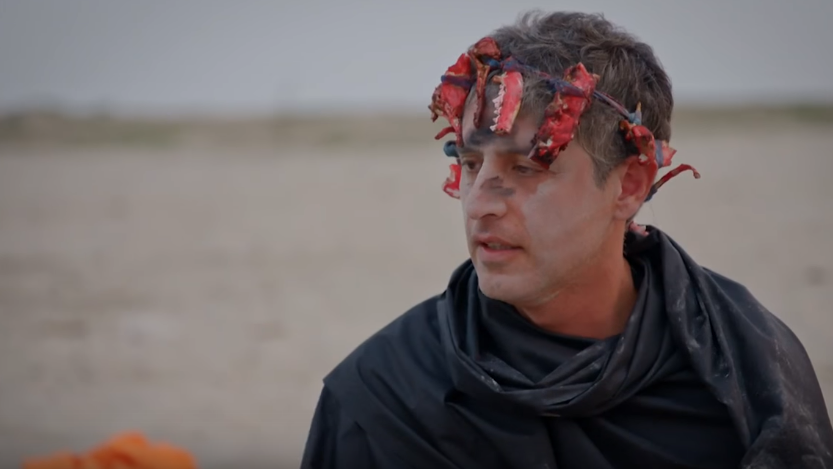 In the wake of recent alleged hate crimes against Hindus in America, the community is not taking too lightly to a recently-aired episode of CNN's documentary series Believers, which focused on an alleged Hindu cannibal sect. Author and presenter Reza Aslan sparked a controversy after the channel aired the first episode of the series that showed him meeting with the Aghori sect, a mystical Hindu sect known for its extreme rituals, and eating cooked human brains.
The show, which focuses on spirituality and religion around the world, premiered on Sunday, 5 March and has, since then, been criticised for portraying Hinduism in a bad light.
"With multiple reports of hate-fuelled attacks against people of Indian origin from across the US, the show characterises Hinduism as cannibalistic, which is a bizarre way of looking at the third largest religion in the world," lobbyist group US India Political Action Committees said in a statement, according to the Times of India.
In the opening episode, Aslan, visits a group of Aghoris outside the temple city of Varanasi in the northern Indian state of Uttar Pradesh.
Members of the group persuade him to bathe in the Ganges River, the waters of which are considered sacred by the Hindus. One sadhu (ascetic) then smears his forehead with human ash and offers him alcohol to drink from a human skull. The host was then forced to eat a piece of charred meat, which the Aghori informed him, was cooked human brain.
"Want to know what a dead guy's brain tastes like? Charcoal," Aslan wrote on Facebook. "It was burnt to a crisp!"
The meeting with this particular group comes to a messy end when the ascetic loses his temper at Aslan and threatens to cut off his head if he keeps talking so much. The man then begins to eat his own excrement and throws some on the CNN crew as well.
The episode also features interviews with Aghoris who did not practice cannibalism and volunteered with various charity groups. Still, the show's critics claim the producers were more focused on the shock value.
Tulsi Gabbard, the first and only Hindu lawmaker in the US Congress said the episode would create misgivings about the religion. "I am very disturbed that CNN is using its power and influence to increase people's misunderstanding and fear of Hinduism," she said in a tweet.
"Aslan apparently sought to find sensationalist and absurd ways to portray Hinduism. [He] and CNN did not just throw a harsh light on a sect of wandering ascetics to create shocking visuals—as if touring a zoo—but repeated false stereotypes about caste, karma and reincarnation that Hindus have been combating tirelessly," she wrote in a lengthier post on Facebook.
"CNN knows well that sensational and even false reporting about religions only fosters ignorance that can lead to terrible consequences," she added. "Indeed, Hindus are still reeling after witnessing terrible hate crimes in the last few weeks alone. Our nation celebrates religious pluralism and diversity, and CNN must do more to foster greater respect for people of different religions."
Indian American industrialist Shalabh Kumar, a top supporter of US President Donald Trump termed the episode as an attack on Hindu Americans who voted for Trump.
"Hinduism has been attacked because a large number of Hindu Americans supported Trump during the election campaign," Kumar said in a tweet.
"I condemn @rezaaslan, CNN for airing Believer with fiction. Disgusting attack on Hindus for supporting @POTUS @stephenkbannon @newtgingrich," Kumar, also the founder of Republican Hindu Coalition said in a tweet.
Aslan tried to explain that focus was on Aghoris and not Hinduism as a whole, but tensions are at a high, following the recent attacks on members the community in the US. One Indian engineer was killed and another injured, after a man opened fire on them at a bar in Kansas on 22 February. A few days later on 2 March, an Indian-origin businessman was shot dead in South Carolina, and in Seattle, a Sikh man was shot in the arm and told to go back to his country.
Source- ibtimes.co.uk