The 9th Pravasi Bharatiya Divas (PDB), an annual meet of non-resident Indians organized by the Ministry of Overseas Indian Affairs, will begin tomorrow at the Vigyan Bhavan in New Delhi, India. The three day event will be inaugurated by Prime Minister, Manmohan Singh a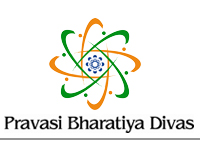 nd includes seminars, round-table conferences, interaction with Union Ministers, cultural programs and Conferment of Pravasi Bharatiya Samman Awards. Around 1500 delegations from over 50 countries are expected to participate in the event.
The Pravasi Bharatiya Divas has grown to be one of the largest meeting points for the Indian Diaspora across continents.  PBD gives non-resident Indians an opportunity to engage, interact and build relationships with members of the Diaspora across the globe, as well as the country of their forefathers. The PBD is not just a meet and greet event, but serious deliberations on issues of concern to the community, problems facing the country, business and other opportunities presented by India etc. are also discussed alongside a plethora of cultural events. Earlier PBDs have resulted in the formulation of various schemes and plans such as the Overseas Citizenship of India scheme, establishment of Overseas Indian Facilitation Centre, conceptualization of Pravasi Bharatiya Kendra, formation of Prime Minister's Global Advisory Council of people of Indian Origin, setting up of the India Development Foundation, and the launching of the Global Indian Network of Knowledge (Global-INK).
This year the Pravasi Bharatiya Divas would focus on the North-Eastern States of India, healthcare, education and increasing involvement of the younger generation of the Diaspora. As such, the Ministry of Development of the North Eastern Region has partnered with PBD. The Chief Ministers of the states in the region will discuss the investment opportunities in their states in a special plenary session. The relatively neglected north-eastern region is one of the most scenic and untouched parts of the country, and provides numerous opportunities for business and tourism. However, it is has been reeling under the menace of insurgents and has been unable to develop at par with the rest of the country.
Among other sessions will be the annual C.K. Prahalad memorial lecture to be delivered by Gautam Ahuja. The Chairman of Corporate Strategy and International Business group at University of Michigan's School of Business will talk about inclusive growth. A plenary session with a group of Union Ministers will discuss business opportunities in India, while dedicated seminars on healthcare and education opportunities in India will also be conducted. The Pravasi Bharatiya Samman awards will be presented by the President of India to distinguished non-resident Indians.