As the US is preparing to export its natural gas to India in future, an American lawmaker is pushing for a Congressional legislation to export the gas in US-made ship and tanks.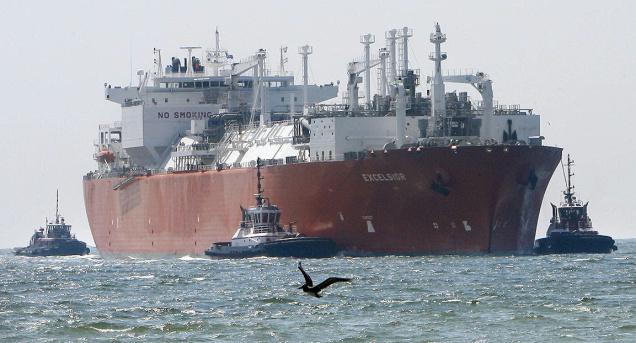 "By requiring that the ships be American-built, we will be able to employ several hundred thousand new men and women in our shipyards," Congressman John Garamendi said on the floor of House of Representatives on Wednesday as he moved a legislative amendment that would require export of US gas in ships build in US.
As of now there are 117 shipyards in the United States that build ships. None of them yet build these tankers. They could if we pass this amendment," Garamendi said, arguing that such a move would result in massive job creation in the US.
"Let's build it in America. Let's make it in America. This is a strategy that is employed by India, which has a tender out to buy gas from the United States. That tender requires that three of the ships used to transport that be built in India," the California Congressman said referring to the Indian tender requirement.
"I say let's build the other seven in the United States. They want American natural gas; build the ships in America. We know that this is a big industry. Cheniere needs 100 ships when they begin to ship natural gas, LNG, from their new terminal in Texas–100 ships," he said.
"Are those American ships?. No, not without this amendment. Those ships will be Chinese ships in Chinese shipyards built by Chinese," he said as he moved the necessary amendment to the LNG Permitting Certainty and Transparency Act.
Garamendi wrote a letter to the US President Barack Obama before his India travel in this regard.
In his letter Garamendi Ranking Member of the House Committee on Transportation and Infrastructure's Coast Guard and Maritime Transportation Subcommittee, said American LNG is a strategic national asset, and it must be used to bolster another strategic national asset, our domestic shipbuilding industry and merchant marine personnel.
"It is time for the United States to recognize this global trend and use its LNG as leverage to bring to our shores new industries, hundreds of thousands of jobs, and national security modernizations befitting a global climate in which trade by sea will be a critical vulnerability for those nations who do not build own, or operate ships", the letter said.
"The potential is vast, and I urge you to stand strong for American shipbuilding as Prime Minister Modi has for India's," it added
This week, the House of Representatives is considering HR 351, a bill to expedite the export of LNG.
Garamendi's amendment would require that American LNG be exported on United States-flagged vessels until 2020 and on United States-built and flagged LNG vessels thereafter.
Source: Hellenic Shipping News