The United States has conditionally approved liquid natural gas (LNG) exports from nine different facilities, two of which have inked deals to sell to India's largest state-owned natural gas company, GAIL. These two deals alone could equal eleven percent of India's projected LNG imports and with fourteen more proposed LNG terminals in the United States, there is justifiable excitement surrounding the U.S.-India energy relationship. Though LNG trade is only one aspect of the U.S.-India energy relationship, its importance will rise in the coming years.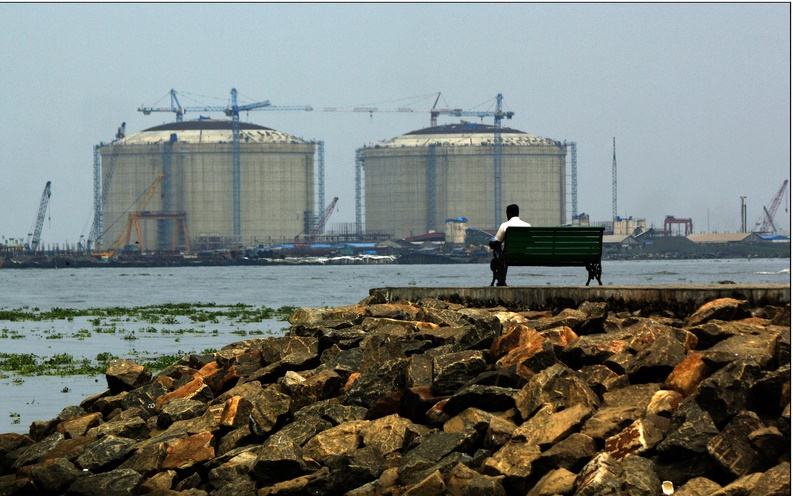 Recent improvements in hydraulic fracturing, or "fracking" technology, have revived U.S. natural gas production. In 2013, the United States produced about 24 trillion cubic feet of natural gas, more than any other year in its history. Increased production put downward pressure on domestic prices, causing U.S. companies to eye export markets as potential profit centers. LNG trade between India and the United States could prove mutually beneficial, contributing to a narrowing of the trade deficit on the U.S. side, and allowing India to benefit from cheaper energy and diversifying supply. Although LNG exports to India could become an important part of bilateral relations given India's rising demand and America's burgeoning supply, a lengthy review process for facilities, current dearth of export-ready facilities on the U.S. side, and the lack of a free trade agreement (FTA) between the two countries means that getting U.S. LNG to India is a slow process. Nevertheless, the U.S.-India energy relationship is poised to improve thanks to LNG trade.
To meet rising international demand for natural gas, the United States needs to greatly increase its LNG liquefaction capacity. In order to build a new LNG terminal or modify an existing terminal for export, companies must get approval from the Federal Energy Regulatory Commission (FERC). The application is largely concerned with environmental impact, and requires input from local communities and other stakeholders. While FERC is charged with approving the construction of LNG projects, the Department of Energy (DoE) determines whether energy export projects are in the public interest, and issues permissions accordingly. These permissions arerequired in order to export LNG to countries like India that do not have free trade agreements (FTAs) with the United States. For a company to build an LNG facility and export gas to non-FTA countries, it must gain permission from both FERC and DoE.
As of September 10, 2014, nine American LNG terminals have been approved to export LNG. Though none will be operational in 2014, the first should begin liquefying natural gas in late 2015. Also, by late September 2014, there were fourteen additional proposed LNG export terminals in the United States, with a combined capacity of 16.89 billion cubic feet per day.
While India has domestic fossil fuel supplies, it still imports 38 percent of what it consumes. Though oil makes up much of the imports, natural gas will play an increasingly important role. Existing natural gas infrastructure is clustered on the western coast, with half of the country's LNG terminals in Gujarat. Investment in LNG infrastructure would allow India to meet its rising energy demands while also enjoying the developmental benefits of large-scale construction projects. With over eighty percent of India's LNG imports coming from one source (Qatar), it is imperative for national security that India diversifies its suppliers to include partners like the United States. India's predominant use of natural gas is in fertilizer production but it also serves an important role in power generation. So far, Indian state-owned natural gas company GAIL has signed two agreements with U.S. firms to import LNG. One agreement will bring 3.5 million tons/year (168 billion cubic feet) from Cheniere's Sabine Pass in Louisiana, while the other is for 2.3 million tons/year (110.4 billion cubic feet) from Cove Point in Maryland.
LNG trade is projected to rise by 40 percent globally by 2019, with Indian demand for natural gas doubling to more than 16 trillion cubic feet per day by 2022 according to India's Oil ministry. Just the two U.S. LNG facilities already approved and contracted to export to India are projected to make up nearly eleven percent of India's estimated 53 million tons per year in import capacity by 2017. Despite some logistical and regulatory hurdles, LNG trade is poised to improve the U.S.-India energy relationship.
Source: cogitASIA