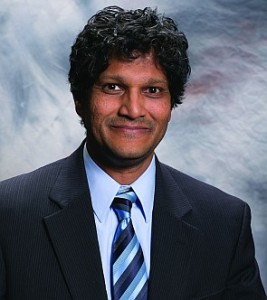 Quote
Democrat for North Carolina State Senate
Biography
Jay Chaudhuri
Democrat for North Carolina State Senate
Senate District 16 Represents the Most Diverse District in the State
State Senate District 16 runs from downtown Raleigh to Chatham Square in Cary to Morrisville to Brier Creek.  It encompasses North Carolina State University, SAS, and the Raleigh-Durham Airport.  It is also home to a number of religious institutions, including the Hindu Society of North Carolina Temple, S.V. Temple, and BAPS Temple.
The Election Will be Won By Turn Out, Including Indian-Americans
The election will be won by turning out Democratic voters in the May 2016 primary.  Projected vote totals for the primary will likely comprise between 18,000 to 20,000 voters.  The campaign's goal will be to reach 40 percent (between 7,200 to 8,000 votes).  A secondary strategy will be to aggressively turn out Indian American voters that already make 1,500 voters.  However, Indian American voters can comprise up to 6,800 voters, almost a third of the primary voters.  This strategy involves deploying significant financial resources to deploy the right message and communications.
Jay Chaudhuri is the Ideal Candidate for this District
Jay Chaudhuri has devoted his life to public service. His hard work and service the last decade and a half to both State Treasurer Janet Cowell and Attorney General Roy Cooper have resulted in his recognition as a national and state leader on a wide range of legal and policy issues by organizations such as the North Carolina Bar Association and the National Association of Attorneys General.  As General Counsel and Senior Policy Advisor to Treasurer Cowell, Jay has helped recover more than $100 million back to the pension and escheat funds. As Special Counsel to Attorney General Cooper, Jay helped lead an investigation by all 50 Attorneys General that resulted in a landmark agreement with the two leading social networking sites, MySpace and Facebook, to better protect children from Internet predators.  Born in Chattanooga, Jay is the son of immigrants who moved to Fayetteville in 1972. He is a product of North Carolina public schools. He is married to Sejal Mehta, a former New York City prosecutor. They have two children and a black lab.
The Campaign Can Win By Meeting Its Financial Goals
Jay has resigned as General Counsel to Treasurer Cowell to devote the personal time necessary to reach voters and raise money.  This district is one of the most competitive districts in the State and will require significant financial resources.  In 2008, both incumbent Senator Josh Stein and his opponent spent $350,000 each in the Democratic primary.  The campaign projects the need to raise $500,000 in the primary in order to deploy the necessary resources to win.